Christian Guy - Director, Centre for Social Justice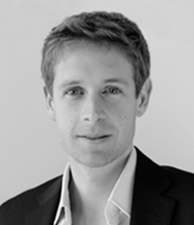 "I had a fantastic time at Westfield and enjoyed being there. It was a privilege to visit again recently to meet students and see some of my old teachers. I began to develop an interest in current affairs when I was still at school, when it became clear that there was a bigger world out there. I studied Politics and International Relations at University and while there got some hands on experience working for Jane Griffiths, a Labour MP.
"One of my first jobs was as a frontline Community Organiser, working on a social housing estate in the South East. Being there gave me a real passion for the issues that the CSJ is dealing with, such as exclusion, families, deprivation and crime. Much of my work there was with young people, the majority of whom were living in really tough conditions and had got involved in crime, drugs and alcohol. Some of them were 'on the edge' and it was often very challenging work, but it was an education for me. It was then that I also started to realise how out of step the political process is with what is actually happening in the poorest parts of the country.
"I started at the CSJ as an intern, taking on the position of Policy Director some time later. I was involved in numerous research projects, on issues such as prison reform and poverty and old age. I also had the role of speech writer for Iain Duncan Smith, MP. More recently, I became Managing Director. The premise of the CSJ is to put social justice at the heart of British politics. It's my job to ensure that politicians have radical ideas for addressing social issues—that they understand poverty and then do all they can to help people to achieve their potential.
"When visiting Westfield I spoke to students about my career path, but I also stressed the importance of doing your bit as a pupil. You really do get out what you put in. When I recruit someone for a job I look at their character and attitude, just as much as their exam results, so it's important to work hard, be responsible and see the bigger picture. It was a real pleasure to come to Westfield again and help launch this new alumni project. It feels like there are a lot of exciting developments taking place and I am keen to help in any way I can."