Nada Omran - Doctor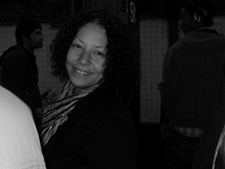 "Fond memories and an excellent start is what Westfield gave me and I hope I have made them proud. My schooling was enlightening, entertaining, encouraging, and never, not even in my "not bovvered" teenage times, an enormous drag.
"I joined in year 8, a quiet and studious type, and felt welcomed at once. I had a good group of friends and came out of my shell. Some may say a little too much! My old teachers - I salute you for withstanding the endless chatter than ensues when two girls sit next to one another! A further thank you for that holy grail of teaching: getting me to smile, think, and be interested all at the same time.
"I went on to Yeovil College and then Southampton University to study medicine. Here I am, 8 years on, working as a doctor in the area. I truly believe that Westfield played its part in making me the confident and capable young woman I am today.
"Whether you are one who struggles with academia, a high achiever seeking a challenge, or even just there for the school dinners, this school - my school, will support you to achieve and have a good time doing so too. Thank you for playing your part in bringing me up well."