Simon Rendall - Marketing Director, Harvard Business School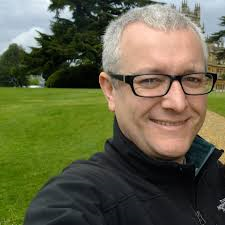 Simon Rendall left Westfield Academy in 1983 and is now Marketing Director at the world-famous Harvard Business School in the US.
After Westfield, Mr Rendall started an accountancy apprenticeship in Yeovil but, realizing quite quickly that this wasn't for him, he moved to London and took a job with British Airways. He stayed with BA for 13 years in a variety of marketing-related roles and also studied for his degree whilst there. In 1994 he became interested in a new development – 'the internet' – at a time when very few people recognized what it was. He then went on to become one of the leading interactive marketing specialists in the world, working for a number of high profile brands, such as American Express and Meridian Hotels, before moving to Harvard a few years ago.
On a recent visit to Westfield, Mr Rendall had some really valuable advice for students, urging them to do something that they are passionate about. He spoke about wanting to "have adventures" in his life and described one of the highlights of his career as being when he marketed Concorde for BA. He also told students that he was motivated by doing something that "makes a difference".
"Westfield prepared me for the world," explained Mr Rendall, "It really was a pleasure to come back. In many ways I wish I had the opportunity to come to Westfield now, as it is a very different place. The facilities were very impressive and the pedagogy has improved enormously."