Steve Cotton - Sports Journalist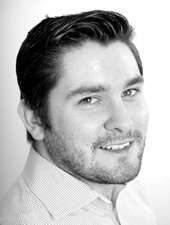 Steve Cotton was guest speaker at our recent Yr 9/10 Celebration Evening. Steve came to Westfield before leaving in 1998 to join the Western Gazette, while studying for his A-Levels at Yeovil College. After completing his journalism training in Hastings, he left the Gazette for the Western Daily Press where he was sent to Australia in 2003 to cover England's Rugby World Cup win in 2003.
His next post was at the Bristol (Evening) Post where he continued to hone his journalistic skills, reporting on the 2012 London Olympics. Whilst in London, a chance meeting led to him writing for the New York Times, covering the New York Knicks' regular-season match in London. Steve has written about rugby in Australia, New Zealand, France, Italy and the British isles and also reported on Somerset's Champions League T20 cricket campaign in India. Other career highlights include him being crowned EDF Sports Journalist of the year for the South West in both 2006 and 2014.