Tara Mallett - Radio Producer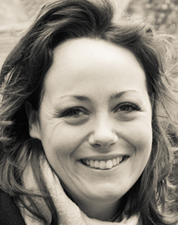 Tara left Westfield in 2004, after moving to Yeovil when she was 13. She now lives in South Africa and has had a varied career, working in press and PR, as a sports agent and most recently as a radio producer.
"One of my earliest memories at Westfield was going on a French exchange trip, where I met a new friend – Ms Surrey who works on reception. We are still in touch today! I had a fantastic time at Westfield and had lots of opportunities to pursue my interests. I always had a fascination with the media and Mrs Surrey, in Careers, arranged for me to do work experience at the Western Gazette.
When I left Westfield, I went to Yeovil College to study A' levels in French, German and Communications Studies. I chose these subjects because I wanted to be a foreign correspondent – maybe the next Kate Adie! I carried on doing work experience at the Western Gazette during the holidays too, then went on to do a Journalism degree. Whilst in London, I started to take an interest in radio and got a two month work experience placement at Talk Radio, now TalkSport, which turned into a permanent job. I couldn't believe I could have so much fun and get paid for it! I had to research guests, write questions for the shows and arrange the phone ins. One day, I even had to sit in a cupboard and pretend to be a caller because no one had called in to speak to the pop singer we had on – he was a bit of a 'one hit wonder'!
I spent a few years there producing the lunchtime current affairs show before taking a year out to travel. I came back to London to work as Assistant Producer on a daytime TV chat show called 'Kilroy'. When the show ended, I spent four and a half years doing the PR for a children's charity called 'Sparks' that had been set up by sports stars. Through the contacts I made here, my career then took a new direction when I became a sports agent. Some of my clients included Danny Cipriani, Denise Lewis and Mark Foster. Two years ago, I moved to South Africa, where I produce a sports radio show twice a week.
I really did have a great time at Westfield and they were so supportive. My advice for anyone who's interested in working in the media is to get as much work experience as you possibly can, even if it means doing the work for free, as the industry works on the contacts you make. A lot of my initial experience was gained through volunteering and it really has been invaluable."