Year 9 Options - D&T Engineering
WHY THIS SUBJECT IS IMPORTANT
A BTEC in Engineering is a great choice for students looking for a practical and creative qualification. The course aims to provide students with the relevant skills and knowledge that employers value, as well as the confidence to progress into a fulfilling, exciting career.
If you are interested in progressing into any of the following including: Automotive mechanics, Plumbing, Civil engineering, Product design or even Aerospace, this course could be for you.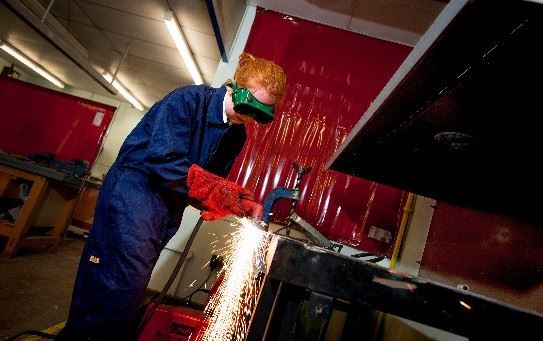 BTEC qualifications can be used to form the basis of further study, workplace experience or interest. Currently there is a national skills shortage in practical based employment, with employers looking to take on apprentices with a practical experience.
WHAT WILL I STUDY?
You will research and evidence engineering sectors, what they do, the requirements of and career opportunities they can provide. You will also look at engineering processes and materials and how products and components are produced. You will be shown the industry standard ways of communicating engineering information in order to manufacture components from CAD models, flow diagrams, schematic diagrams and working drawings.
There is an emphasis on the concept and designing of components. You will be shown how to express and present your design ideas with a range of communication methods, and computer generated realisations. Critical evaluation and annotation is important as you explore the form and function of your component. You will model and produce a prototype/semi functioning outcome. Traditional engineering skills and processes are also taught in material areas, such as welding, brazing, machining, sheet metal fabrication and low melt metal casting. Composite materials applications are also explored.
HOW WILL I BE ASSESSED?
There are 2 internally assessed units
Component 1: Exploring Engineering Sectors and Design Applications -30%
Component 2: Investigating an Engineering Project– 30%
External assessment
Component 3: Responding to an Engineering Brief – 40%
All assignments and the external assessment must be completed satisfactorily in order to pass the course.