Additional Careers Information for Parents & Carers
Careers Education
Westfield Academy's all-embracing approach to Careers Education is rather unique. Unlike many schools, the academy timetable includes regular lessons in PSHE and Careers, with a strong focus on preparing students for life after Westfield. As well as having a dedicated curriculum that supports students from Year 7 to Year 11 to consider the World of Work and their personal preparation for it, all curriculum areas offer opportunities to discover the relevance of their subject to their employment choices.
In Personal Development at KS3, it is interwoven in the PSHE curriculum and at KS4 taught overtly:
CAREERS PROGRAMME = A planned programme of Careers Education and Guidance in Year 10/11 is delivered by staff during each year group.
The main topics covered are:
Options 16+
Introduction to 6th Form and colleges
Apprenticeships
The role of Inspired to Achieve (the careers service now giving advice and guidance to students)
Finding information/deadlines
Self- review
The local labour market
Employer expectations
Job seeking skills - application by telephone/letter, completing application forms, writing CV's, interview technique, entrance tests
Enterprise skills (employability skills)
Transition skills
Action planning
Work Experience Preparation
Our dedicated departmental staff in this subject are:
- Mrs Sarah Allen = Careers Lead and SLT Link
- Mrs Tamzin Mitchell = Careers Coordinator
Work Experience
All Year 10 Students are required to undertake a weeks work experience with a chosen Employer. This provides the students with a fantastic opportunity to discover a wide variety of industries, roles and tasks, ready for making those all important Post 16+ choices. Students are encouraged to find and organise the placement independently along with the support and guidance from the staff within the Careers and Personal Development department.
The dates for this years Work Experience are Monday 28 March to Friday 1 April 2022.
Our Work Experience Coordinator is Mrs Tamzin Mitchell and the contact details for this department are:​
Telephone: 01935 446863
Main Office: 01935 423747
Email: tamzin.mitchell@westfieldacademy.co.uk
Apprenticeships and

Post 16+ Providers​
Westfield Academy prides itself on the excellent rapport it has with local employers, post 16+ venues and training providers. They regularly contact us with up to date information on what is currently available and how to apply. We also invite these links into school for working lunches, lesson presentations and interview practice.
Regular information is displayed in and around the school as well as on our internal briefing section.
We welcome any local employers, post 16+ venues and training providers to get in touch regarding opportunities for work experience and beyond.
Please contact Tamzin Mitchell for further information using the details above. ​
Further Post 14 and Post 16+ Information
Where can a subject lead? Wondering about making choices regarding subjects to study Post 14 or Post 16?
Here are some useful resources to help you make informed choices about the future, as well as a link for Parents on Apprenticeships. Select the link and then look at the relevant subject area guide:
https://sites.google.com/westfieldacademy.co.uk/success-subject-guides/home
http://www.bbc.com/bitesize/careers
https://amazingapprenticeships.com/app/uploads/2019/04/Parent-Pack-April-1.pdf
Investors in Careers Award
Westfield Academy are the first school in the area to be granted the highly prestigious Investors in Careers Award; awarded under the Careers Development Institute framework 2015. This is a nationally recognised Quality in Careers Standard award which acknowledges excellence in Careers Education, Information, Advice and Guidance.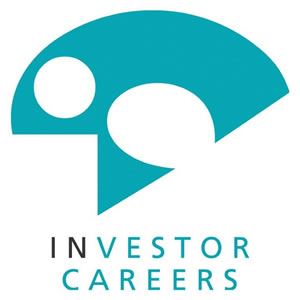 Careers Advice at Westfield Academy
Students at Westfield Academy have access to valuable careers information, advice and guidance - provided by the organisation Inspired to Achieve (i2a).
Beth Church is your Careers and Skills Adviser and she enables students in Years 9, 10 and 11 to make a successful transition to the next stage of learning and education.

How your Adviser can help:
Beth provides independent and impartial careers guidance by providing face-to-face interviews and group works to enable you to consider your options and draw up a plan to achieve your careers aspirations.
About Inspired to Achieve (i2a):
i2a are a subsidiary of Yarlington Housing and providers of impartial, independent careers information, advice and guidance. We work with young people to help them to make successful transitions into employment, education and training. We can provide you with information on all the options available to you and support you to find and access your chosen path.
Our advisers work with students in school to identify their individual needs and to steer them towards successful progression.
If you wish to learn more about us or please visit our website at: www.inspired2achieve.net

Your i2a Careers and Skills Adviser Beth Church can be contacted via these details:
Beth Church - Careers and Skills Adviser
Inspired to Achieve, C/O Yarlington Housing Group, Lupin Way, Yeovil, Somerset BA22 8WN
t: 01935 404075/ 07833288909 e: beth.church@yhg.co.uk w: www.inspired2achieve.net
Beth works in Westfield – Week 1 Tuesdays and Wednesdays, Week 2 Tuesdays.
Social Media
Please 'like' Inspired to Achieve Facebook page to get up to date, local and relevant Careers Information. There are regular posts on apprenticeship vacancies, careers events, local College, Sixth form and University Open Events and much more - https://business.facebook.com/i2aguidance/ or Twitter @i2aguidance
As a school we use the online platform Unifrog to support our students with careers and next steps. This online platform allows students to search possible career options, future pathways and prepare for their next steps.
Other useful links
http://www.careersworld.co.uk/south-west/home
https://www.gov.uk/apply-apprenticeship
https://www.thecaterer.com/s/checkintohospitality
Careers Events
Somerset Virtual Careers Fair - Thursday 14th October 2021 from 8.30am - 7.30pm
This year, the Careers Fair will be streaming live, as a virtual fair, to tune in with students, who can ask questions and find out more about Post 16+ venues and opportunities.
For more information please visit the website: www.somersetcareersfair.co.uk and register a place to explore what's on offer!
or contact one of the team: admin@somersetcareersfair.co.uk
Your Future - Helping you Plan
Contact Information for Further Education Providers:
Bridgwater & Taunton College - www.btc.ac.uk
Tel: 01258 455464 Email: info@btc.ac.uk
Exeter College - https://exe-coll.ac.uk
Tel: 01392 400500 Email: info@exe-coll.ac.uk
The Gryphon School - www.gryphon.dorset.sch.uk/sixth-form
Tel: 01935 811055 Email: sixthform.support@gryphon.dorset.sch.uk
Huish Sixth Form - www.huishepiscopi.net/huish-sixth
Tel: 01458 250501 Email: office@huishepiscopi.somerset.sch.uk
Kingston Maurward - www.kmc.ac.uk
Tel: 01305 215215
Richard Huish - www.huish.ac.uk
Tel: 01823 320800 Email: admissions2@richuish.ac.uk
Sexey's Sixth Form - www.sexeys.somerset.sch.uk/sixth-form
Tel: (Enquiries) 01749 813393 (Admissions) 01749 814404
Strode College - www.strode-college.ac.uk
Tel: 01458 844400 Email: admissions@strodecollege.ac.uk
Yeovil College - www.yeovil.ac.uk/coronavirus-hub/
Tel: 01935 423921 Email:enrol@yeovil.ac.uk
Click on the links for more information: