Mental Health & Emotional Wellbeing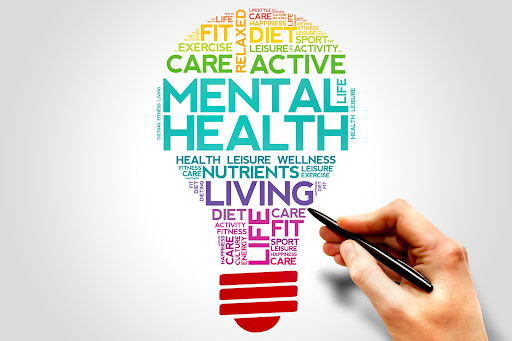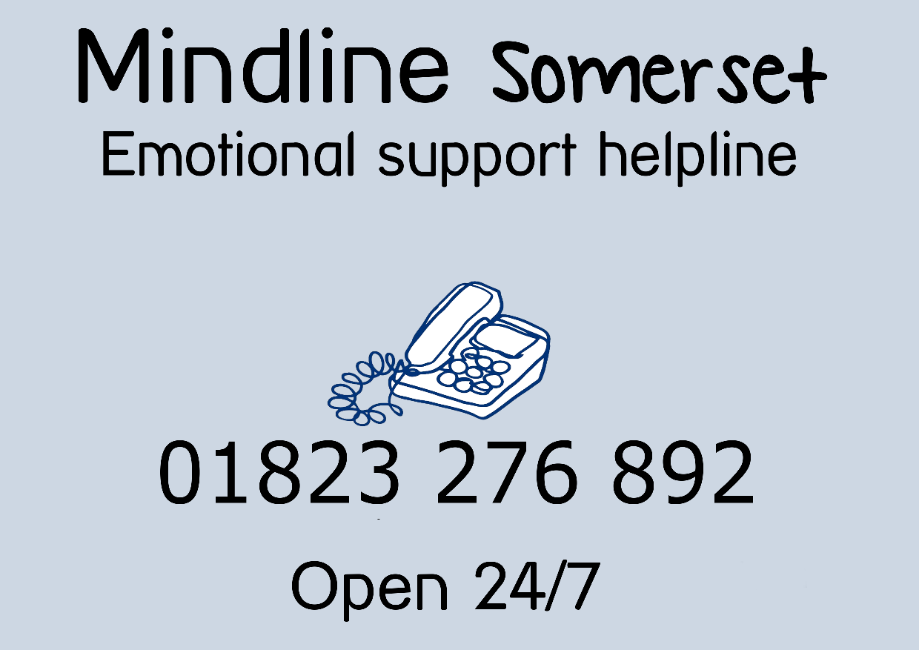 24/7 Mental Health Helpine - Expanding on the existing successful Somerset Mindline service, this round-the-clock helpline will make it quicker and easier for people in Somerset to get the right advice they need for their mental health and wellbeing. Open 24 hours a day, seven-days a week, it is open to people of all ages who need urgent mental health support. The helpline is the first port of call for mental health help – it is operated by people in your local area who will know how best to support you. https://www.youngsomerset.org.uk/news/247-mental-health-helpline-now-live
Emotional health and wellbeing is an important part of our overall health. People who are emotionally healthy are in control of their thoughts, feelings, and behaviors and are more able to cope with life's challenges.
Support available in school:
Youth Support Worker

Education Mental Health Team Practitioners

Designated Safeguarding Leads- Mrs Coles & Ms Broom
Mental & Emotional Health Advice & Support:
Somerset Children & Young People Health & Wellbeing
On Friday, the 12th June 2020 Young Somerset launched Phase 1 of their Wellbeing Hubs designed for children and young people, and parents/ guardians. Phase 1 is accessible via Young Somerset's Facebook and Instagram platforms, through Young Somerset's website and over the phone through Young Somerset's 'Fancy A Chat' service.

The Hubs are supported by Young Somerset's Wellbeing Practitioners, Youth Workers, and young people's Peers in the role of Wellbeing Champions, offering a diverse range of professionals available to support children and young people and their families through their Hub journey.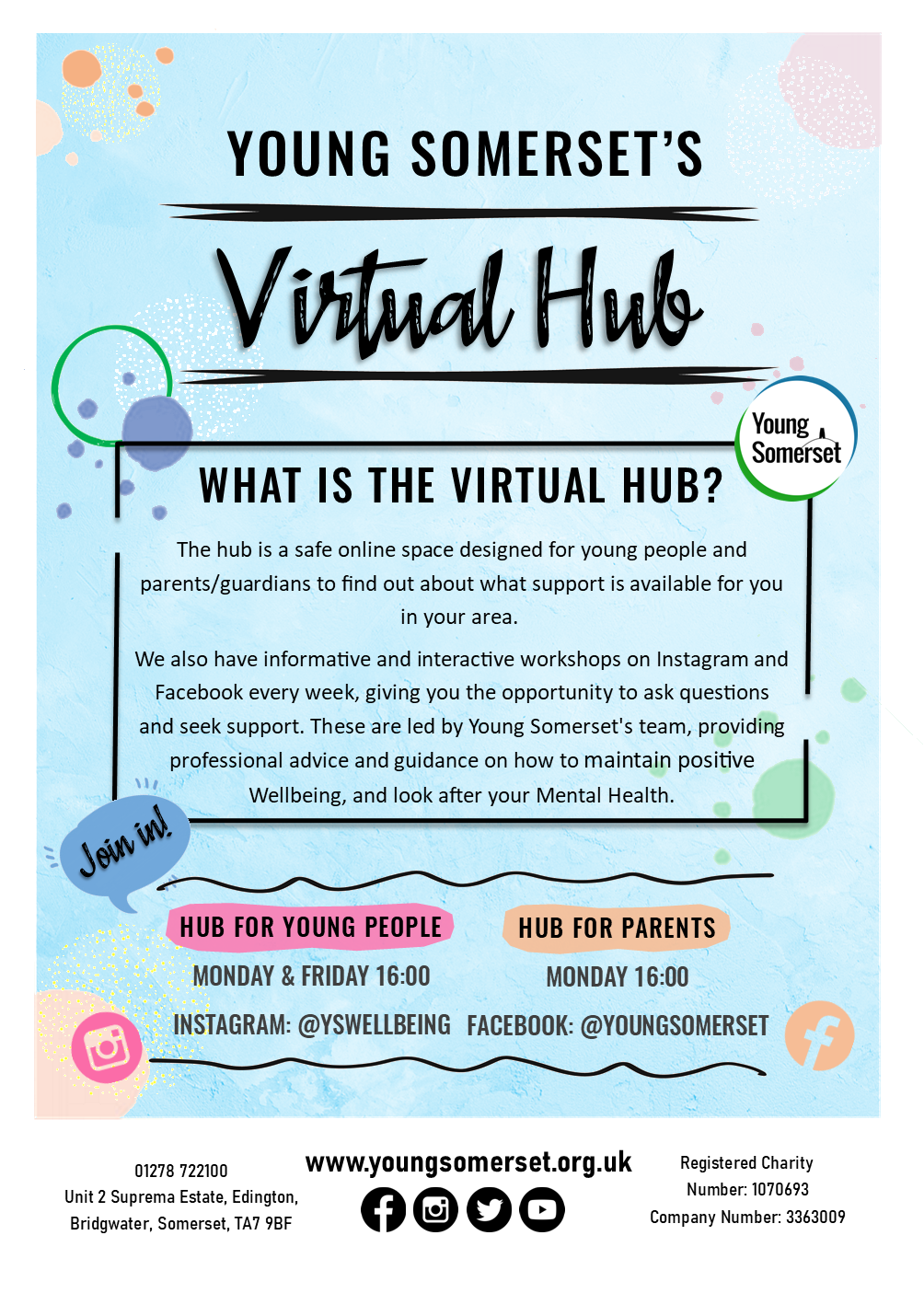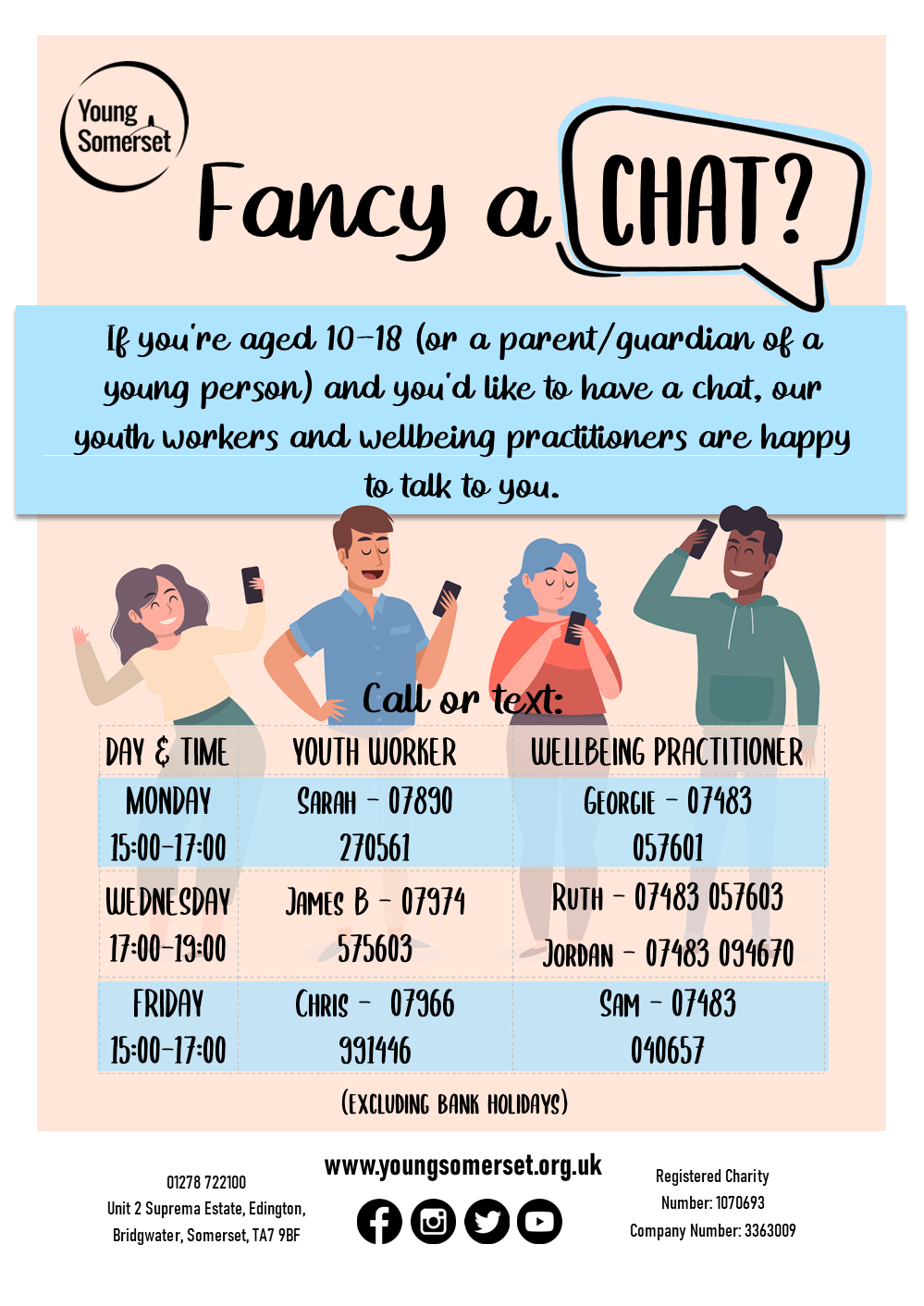 LGBTQ+ Advice & Support:
Self Harm:
Bereavement:
Cruse Bereavement Care 01458 898 211 helpline@cruse.org.uk
Winston's Wish 08088 020 021 ask@winstonswish.org
Somerset Suicide Bereavement Support Services 0300 330 5463- mindtws.org.uk
Food & Eating Issues:
SWEDA Somerset & Wessex Eating Disorders Association