School In A Bag Dec 17
On Wednesday 22nd November a number of students visited the SchoolIn A Bag pop up shop in the Quedam Shopping Centre to pack 45 bags which they had funded.
School In A Bag is an initiative run by local charity, the Piers Simon Appeal, who the school has built up a strong relationship with over the years. The initiative was created to help poor, orphaned, vulnerable and disaster affected children throughout the world. Each SchoolBag costs £20 and is filled with stationery equipment and resources that will enable a child to write, draw, colour, calculate, express themselves and above all learn. Each SchoolBag delivered to a child will give hope to his or her future and has the potential to transform their lives.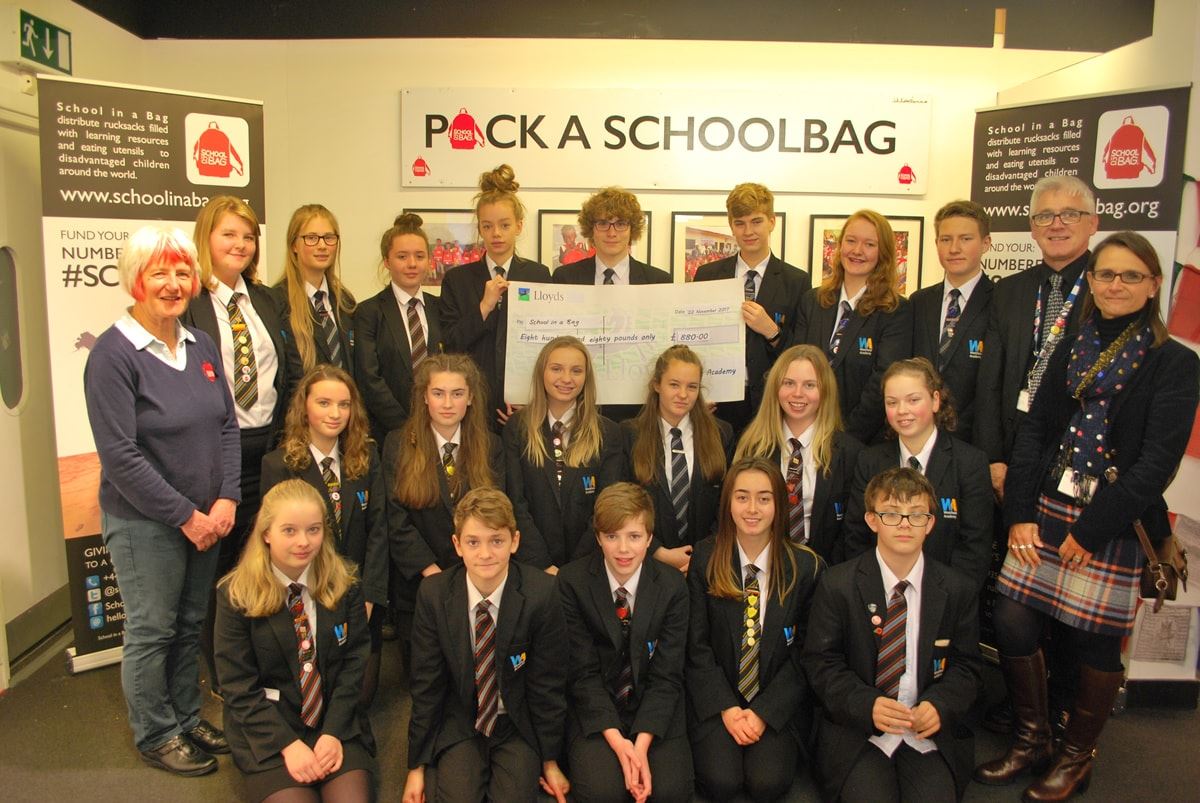 Westfield Academy students raised £880 through a variety of activities. A non school uniform day where students paid £1 each to wear their own clothes raised a large proportion of the funds, along with a cake sale, chocolate tombola and raffle. Students will also be helping by bag packing for the charity at Tesco's Extra on Saturday 23rd December.
Released On 20th Dec 2017